International Prayer Team and Prayer Request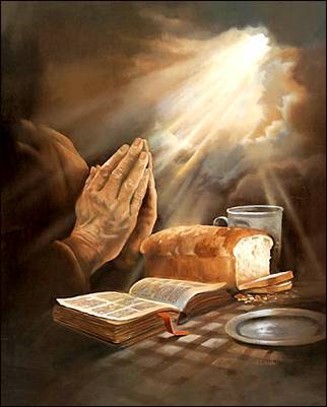 What is the Intercessory Prayer Team?
The UFCCM intercessory prayer team is composed of intercessors who are dedicated to offering intercessory prayer for those who request it and as God lays a burden on our hearts.
We intercede for any subject that is acceptable for prayer: improved health, a job, emotional support, safe travel, family concerns, etc. "Take it to the Lord in Prayer" fits any and all life situations. All requests are confidential if not posted below. Requests for oneself may also be made anonymously.
Anyone who would like more direct contact from a prayer team minister, or feels called to this ministry may contact the coordinator; Bishop J.G. Kramer: prayerteam@ufccm.org A telephone number may be provided by return e-mail. Please feel free to read the request below and pray for them, or place your own prayer request by clicking on the link below.
Anonymous
April 9, 2013
Beverlym.
Please pray for my healing, financial and spiritual blessing. Also for a promotion.
god is still good.

JAMES B.
March 25, 2013
I'm asking that you would be in agreement with me that God would touch the heart of Timothy McGinty the county prosecutor to drop the false charges that have been put on me, and that God would give Reggie Rucker divine favor when he speaks with him tomorrow on my behalf to drop the charges!!!
Anonymous
March 5, 2013
Prayer for a friend to pass examinations as he is taking on a new (additional career) and is in training and testing.
Daniel C.
February 19, 2013
Hi my brothers and siters asking special prayer for GODS help i have been homeless for the last 4 years i am now 66 i have been riding the subway since October sitting up at night and now the homeless in NYC are on on their last nerve becuase the winter has been rough so how that translates into my life is i have to sleep with one eye open becuase htere are a lot of fights you name it.GOD richly bless you brother Danny 2/19/13
damon a.
January 31, 2013
Please help pray with me to find a good girl i could be with and fall in love with i been single for almost three years and i am starting to think that i would never able to find that one great girl in my life i been trying to find a good girl i could spend my life with but i never was able to find her please pray for me i dont want to be single any longer.

thanks for takeing time to read this and pray with me god bless you
Anonymous
November 29, 2012
I standing in the need of a miracle and a brakthough in my fin-ance
rebecca g.
October 16, 2012
please pray for the lord jesus christ ,st benedict and archangel raphael and cleansing fire of the loving holy ghost to clear me of all demons/evil spirits from my mind body and soul,from my mental and emotional bodies and make me a lovely clean person without demons
in jesus name Amen
Richards R.
October 11, 2012
My name is Audrey and I have a 17 year old son whose name is Alexandre and he is still in school. My ex-husband isn't working and cannot help us fianancially and I am not working either yet Alexandre has to complete his studies. I am reaching out to Jesus Christ for divine intervention to provide for all of our needs, financial and other wise. Also I am asking the Lord to completely restore my severely damaged hair and scalp. Please Pray for us. many thanks, Audrey.
Dutamo F.
October 8, 2012
Pray for me for God set me free from very difficult situation I am in .Pray for His mercy ,freedom ,favor and hand.
Dutamo F.
October 8, 2012
Pray for me for God set me free from very difficult situation I am in .Pray for His mercy ,freedom ,favor and hand.