International Prayer Team and Prayer Request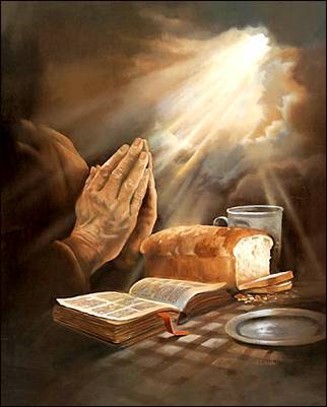 What is the Intercessory Prayer Team?
The UFCCM intercessory prayer team is composed of intercessors who are dedicated to offering intercessory prayer for those who request it and as God lays a burden on our hearts.
We intercede for any subject that is acceptable for prayer: improved health, a job, emotional support, safe travel, family concerns, etc. "Take it to the Lord in Prayer" fits any and all life situations. All requests are confidential if not posted below. Requests for oneself may also be made anonymously.
Anyone who would like more direct contact from a prayer team minister, or feels called to this ministry may contact the coordinator; Bishop J.G. Kramer: prayerteam@ufccm.org A telephone number may be provided by return e-mail. Please feel free to read the request below and pray for them, or place your own prayer request by clicking on the link below.
David B.
September 28, 2012
Please pray for the healing of my marriage; we have been separated for a year. God has been working to heal and renew both of us. But I need strength and encouragement to trust that I am where God wants me to be. Pray also that my wife my have the strength to forgive and that she would continue to find renewal. We have been married 29 years.
rebecca g.
September 23, 2012
asking for prayer for no more bad luck but good luck and good fortune prosperity to all members of my family and no more misfortune
(rebecca and family)
Anonymous
September 20, 2012
Please pray that God will give me the revelation, conviction, and teaching I need to be delivered in Jesus name

James
Anonymous
September 20, 2012
Please pray that the Lord gives me the revelation, conviction, and teaching that I need to be set free in Jesus Name

James
simon m.
September 18, 2012
I need God to intervene. Pray for me that God may provide US$375 which I owe someone and they are suing me. I have been given up to next week friday the 28th to pay up or else suffer the consequences. I don't have even a single penny right now. However, I also have five people who owe me a combined total of US$2900. If only God can intervene and these people pay me what they have owed me for a very long time, then I will be able to pay all my debts and move on. I need your prayers in this regard.
Benny M.
September 3, 2012
God's Supernatural Favor on getting rehired with H & P Drilling,in the Victoria,Tx and surrounding areas,with a good christian crew,A.S.A.P.,finances to manifest and unexpected Blessings and Opportunities to overtake me and my family,and for God's Blessings on my wifes Taco Business.
sony m.
August 5, 2012
my husband vinod is arrested in a legal problem. pls pls pray that he gets bail on tuesday .pls pray that our lord has mercy on him.thankyou.praise the lord.
Larry B.
July 31, 2012
I love the Lord and I ask you to please help us pray. Please bless our family Lord with being able to take care of the urgent needs this week. Please release us from the stress in our lives. Please release me dear Lord from the burdens in my life. I love you Lord. Dear God please protect, heal, and bless our family. Please Lord, please stop and remove the burdens in our lives and please free me from my adversaries. Thank you for your prayers, Larry
Jeanne F.
July 8, 2012
Please pray for a new job for me, and for the safety of my fiancé who is serving over in afghanistan, keep him out of harms way, and send him home soon, and for a Pkg that is due to him , may it bless him abundantly.
Anonymous
June 8, 2012
I am asking you to pray for my marriage. My husband told me to leave three months ago. I moved in with family. He has been back and forth with acting as if he wants to work it out an then asking for divorce twice now. At the moment he is back to saying he wants us to fill out divorce papers this weekend. He has not been acting like his self at all during this time. He is anxious and stressed. Some of the things he has said and done are not true to who he is. Satan has a strong hold and it is based on my husbands past relationship experiences. I know we can work things out if he would just calm down and stop over-reacting. I pray he can put his past in the past and move forward with me in a home with Christ as the center of it. Praying for a miracle and asking you to join me in prayer to break the strong holds on his emotions, thinking, and actions during this process. Our marriage has been very good until he flipped out over something small based on fear and insecurities.