International Prayer Team and Prayer Request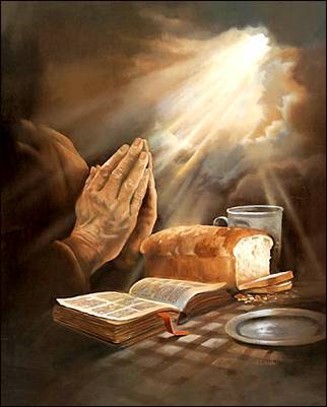 What is the Intercessory Prayer Team?
The UFCCM intercessory prayer team is composed of intercessors who are dedicated to offering intercessory prayer for those who request it and as God lays a burden on our hearts.
We intercede for any subject that is acceptable for prayer: improved health, a job, emotional support, safe travel, family concerns, etc. "Take it to the Lord in Prayer" fits any and all life situations. All requests are confidential if not posted below. Requests for oneself may also be made anonymously.
Anyone who would like more direct contact from a prayer team minister, or feels called to this ministry may contact the coordinator; Bishop J.G. Kramer: prayerteam@ufccm.org A telephone number may be provided by return e-mail. Please feel free to read the request below and pray for them, or place your own prayer request by clicking on the link below.
raquel g.
September 21, 2011
greetings, please pray for raquel guda she needs healing in her body and deliverance for evil spirits. i ask for the power of God to bless her and keep her 24/7 i also ask prayer for her companion that god will keep them together and that they will wed before the year of 2013. amen
Larry G.
September 18, 2011
My wife has called my brother to inform me that she wants a divorce quickly and that she means business. She threatened to file it herself if need be and it would be more expensive and troublesome for me. I have thought and prayed earnestly about her demands and even though I am dead set against this, I believe to delay this, her angst toward me will only be detrimental to God moving in her life.

She even asked my brother to pray that I would get the divorce done. He wisely said to her that I had asked for him to pray for our reunification and that instead he would simply pray for Gods will to be done. I have resolved that the answer to my prayers will take some time, possibly a year or more. I realize that she is in a place, both mentally and physically that holds no positive influence for us getting back together, and she is being mentored by people who want us to be permanently separated. I think that only God can alter these circumstances for His good...and ours.

Please keep us in your prayers! Thank You very much and may God richly Bless You All!

Prayerfully yours,

Larry
Anonymous
September 3, 2011
I would love to come to your Women's Conference this year. What is your theme for the conference this year. Please pray that I'd be able to make it.
omid z.
August 16, 2011
hello
my name is OMID some times i am anxious
please pray that God heal me .
thanks alot
bye
Anonymous
August 10, 2011
Prayer for my son that he is filled with God's Spirit as he desires God's gift and anointing of Deliverance for himself and his family.
Sem Kiong A.
July 29, 2011
I have a biopsy to check if I have a malignant melanoma in my right foot.Three 4r months later I got the answer.Yes I have it.I am a christian.Pls pray for meI want healing from God.Jesus Christ is my Saviour.I am a sinner man.May God forgive.Me.My Name is Sem Kiong Angin born iin 1964.Thanks.
LAVONNA M.
July 24, 2011

Pray for salvation for Ernest Jackson we have been divorced for over 5 years and i been standing in the gap for him all those years and still is.I never stopped loving my husband because I know the devil stole him from me in one year the devil stole my home my job my husband and my children but the word said when he be found he has to restore 7 fold. I got the home back God bless me with a new home a new car a new job,my children are coming back but he's fighting me tooth and nail for my husband and I need help someone to agree with me.The word says love Conquerors all and I Love him . I pray that God would deliver him from the strong hold and the hand of the enemy and restore him back to his son that loves him very much.Me and my 11 year old son touch and agree we believe God will do it.In the name of Jesus..amen
judith k.
July 20, 2011
Please pray for my 8 yr old grandson that when he goes to court the court will be in his favor and do what is right and what he needs for a peaceful life. Thank you
judith k.
July 20, 2011
Please pray my grandson 8 yrs old wins the trial he is caught up in.
His father has anger management and does not get help for this. Justice system seems to only think of fathers now and not children. Please I need for this trial to be in favor of my grandson. Thank you
mark T.
July 12, 2011
Please pray for us (Mark and Tracy) We are back together through the Lords Grace. We need a healing of our Love and relationship. Amen