Bishop Dr. H.D. Haywood, Sr., FIRST EXECUTIVE ASSISTANT OF THE UFCCM AND CHAIR OF THE NATIONAL MINISTRY OF COMMUNICATION
One of the Two Highest Executive Officials next to the Presiding Prelate.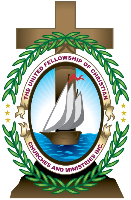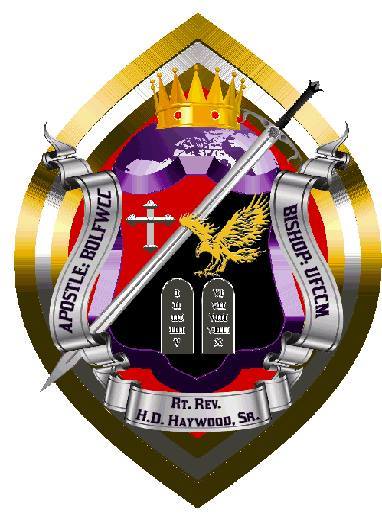 Shalom! I am so excited about Jesus; that my excited is excited!
Bishop Haywood was designated bishop-appointee by the UFCCM International Presiding Prelate; Bishop Henry A. Tindal, Sr. in April of 2006. He was then confirmed by unanimous approval by the UFCCM Board Of Bishops a few months later and assigned as "Overseer" to the Midwest Jurisdiction based on his geographical location in Wisconsin. On November 18th, 2006 in Baltimore, Maryland, he was Vested and Consecrated as a Bishop by Apostolic succession and appointed to the UFCCM Episcopal Board of Bishops as well as; fully installed as Prelate of the 12-State UFCCM-Midwest Jurisdiction (now "bishop-emeritus" and serves as presiding bishop of Midwest-Northern Wisconsin District No. 3) Bishop Haywood is seated as a member of the sacred college of bishops to which he is now appointed as assistant dean shortly after the 2011 annual conference .
As a member of the UFCCM Board of Bishops, Bishop Haywood serves with other bishops with oversight, but have specific individual leadership responsibilities. He helps in providing spiritual leadership and plays an important leadership role in helping to set the direction of the UFCCM and its mission throughout the world. Bishop Haywood further serves as the Chairman of the UFCCM International Communications Ministry maintaining the UFCCM Official Website, Media and the UFCCM Ministry Brand. He also works closely with other bishops regarding various throughout the UFCCM.
Bishop Haywood shares his birth date of February 22nd with the first president of the United States: "President George Washington. " He was born and lived his childhood in Jackson Mississippi where as a boy he sold vegetables door-to-door from his grandfather's garden which later serve him as training as an award-winning sales manager, senior marketing representative and trainer to two(2) multimillion dollar companies. In his teenage years in the 1970's in New Orleans he played trombone in the Carver Senior High Marching Band which later laid the music foundation for him as an organist and inspirational choir trainer. Bishop Haywood now resides in Fond du Lac, WI -since April of 2000 with his beautiful wife Pastor Bev, as of 2018-they have 11-Children ages 20-years to 38-years old, and 23-grandchildren 12-months to 13-years old and one on the way!.
"Called into Apostleship, Ordained Elder and Pastor, Consecrated Bishop" H.D. Haywood, Sr
.