Vision & Mission

As you may have gathered from the About Us Page; The VISION of the UFCCM is not to become the largest fellowship organization in the world, but the most needed, resourceful and caring fellowship vehicle used by God. Within our VISION is a divine MISSION to further the borders of the Kingdom of God by building up the Church, Your Church, and Independent Ministries.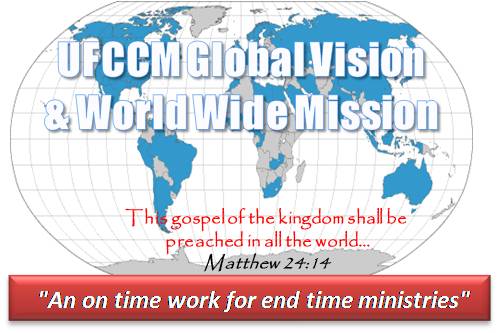 VISION

 Provide temporal assistance in funding, administrative resources and the like.

Assist churches & ministries with their individual Spiritual callings.

Assist in planting Spirit-filled Christian churches and ministries in underserved areas world-wide.

Develop close working relationships and sharing with others of like vision.

Build the discipleship of affiliate churches through direct missionary evangelism.

Create Christian business Initiatives so that affiliates are viable in their communities.

Assist with community initiatives develop by affiliates.

MISSION

To enhance the work of member churches and ministries by making resources available to them. To create opportunities for fellowship, training in the Word of God, and other activities designed to build, maintain and sustain the vision of each individual member church and ministry.